ADA printing and more...
VO just added a new printer to it's library of machinery. From ADA printing to raised graphics it will print images with very noticeable depth. With raised graphics on the front while using clear material with a sub surface printed graphic it creates a beautiful layered image.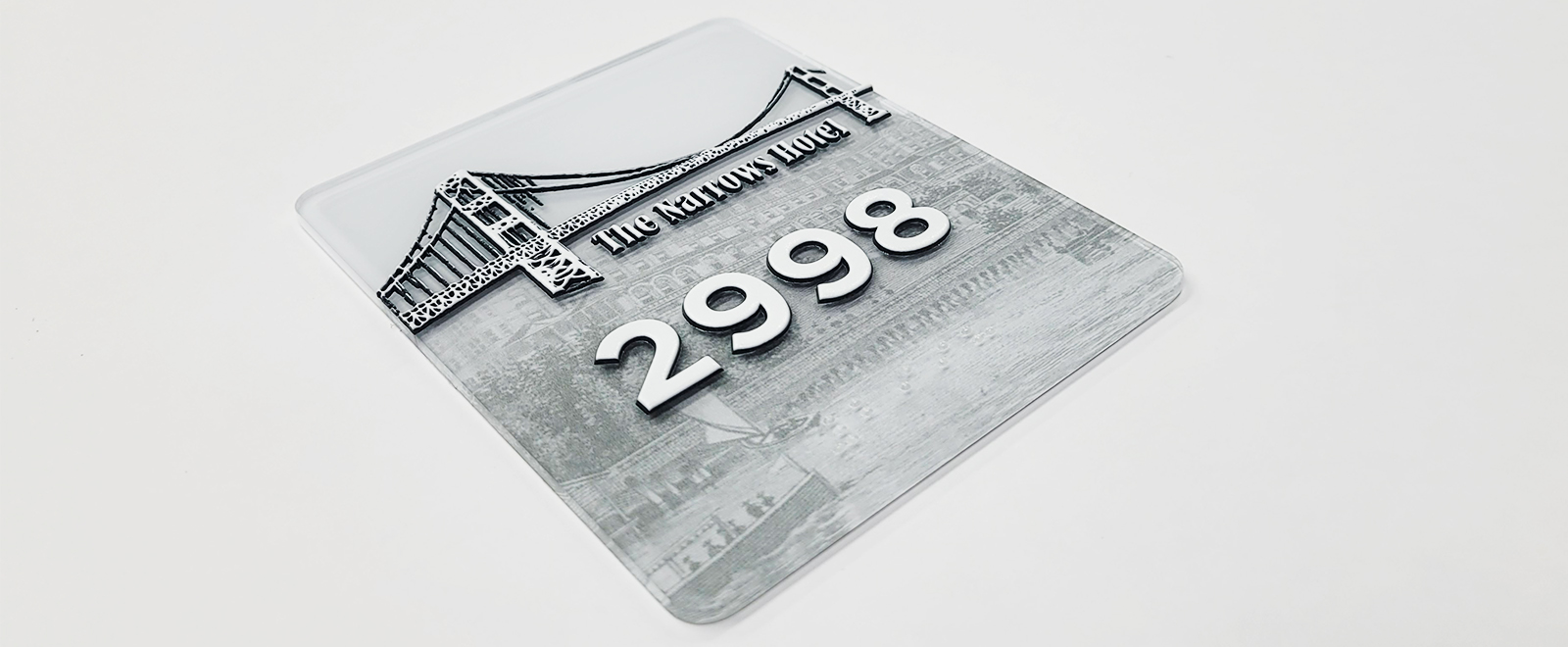 In addition to raised printing it is also able to print a gloss varnish to add protection and definition. Using texture, layers and colors in conjunction with a high gloss varnish the possibilities are abundant.